Eric's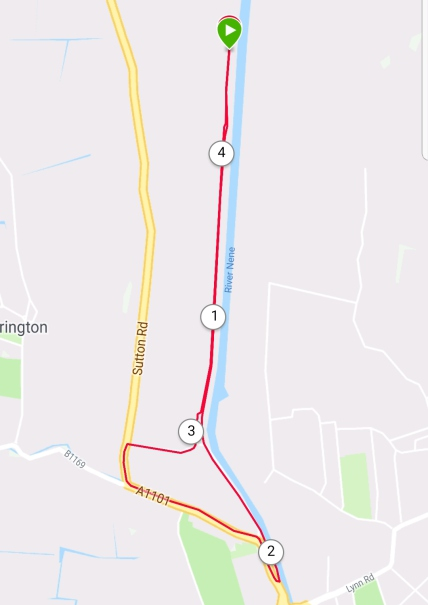 Route:
Follow bank towards town
Join West Parade and follow along behind shops until you reach bollards.
Turn right onto A1101 and continue for 0.8 mile.
Turn Right into Peatlings Lane and follow around into Horseshoe Terrace.
Rejoin the bank at the metal barriers, turn left and follow back to the finish at Eric's.
Distance - 4.4 Km
Laps - 1
Sandall Road College Loop Eric's West Walton Jayne Tagney Memorial Mile North Brink